A Quality safe should keep your valuables secure, while giving you easy access when you need it most. The very best gun safe has a solid design, is fire rated and that keeps your guns in top condition.
Every gun owner should have a top quality safe that preserves their personal property.
Here at the Best Gun Safe Review, we strive to deliver the best safe reviews and information to help you make the right decision before you purchase.
Which are Our Top Picks?
We have narrowed our picks to the following safe that came in on budget:
2014 Browning SR26F Safe: 10-29 Gun Capacity – Multiple Colors!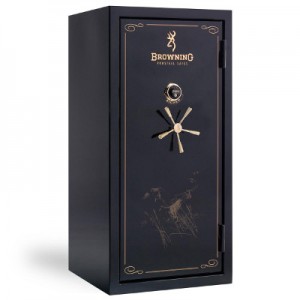 The Browning SR26F is perhaps one of the best long gun vaults on the market right now. Thanks to its 11-gauge steel body and Force Detector locking mechanism this safe is one that will have no trouble keeping your guns and equipment secure.
The Hardened steel pin lock protection gives you that extra level of security and expanding fire seal gives you the peace of mind you need to know that should a fire break out your guns will be safer for longer.
Available in 6 different colors with 6 different scene options, your new vault can be personalized like never before. The tight-tolerance door fit and biometric lock option work to give you an even more secure vault that will prove hard to open.
With four standard shelves and two barrel racks, you will have no problem fitting your long guns and associated equipment inside this safe.
This classy yet sophisticated safe also comes with pouches and pockets that are hung on the back of the door to ensure small objects are kept safe and secure, but they remain within easy reach.
With an elevated floor, it's now easier for you to reach your guns and the rubberized shelves help to keep your long gun safe scratch-free so you can store your valuables securely for many years to come.
Liberty Explorer 30 Minute: EX23 – 25 Gun Safe – Dial Lock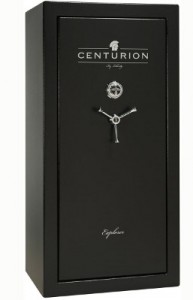 The Liberty Explorer gun safe us one of the best built import safes we think you can buy. With its first class design and high level of quality control, this safe is a cut above the rest. Made with a high level of fire protection and one inch locking bolts, the Liberty Explorer is one you can rely upon.
The triple hard plates ensure the lock is protected and the Palusol heat expanding door seal ensures that should a fire break out the contents of your long gun vault are safe for up to 30 minutes. This means your valuables will be safe and secure even if the fire reaches a staggering 1200°.
The 12 gauge 3-piece body gives the safe and its contents a little more protection than some do, ensuing you have the peace of mind you need to store your guns and so much more.
Every Liberty Gun Safe comes with a five year guarantee so in the event of a break-in or damage occurring, your elegant and classy safe will be repaired at no extra cost.
This just shows the dedication and commitment that comes with every Liberty Gun Safe, and reassures you that the level of security is high.
Bighorn 5928ECC-SPL Classic Gun Safe: 24 Gun/ 30 Minute Fire w/ Door Organization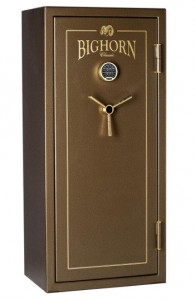 The Bighorn classic gun safe is one that will give you a high level of security without the need to pay thousands of dollars. With its 30 minute fire protection, this safe will ensure your valuables will be kept out of harms' way.
The Type 1 electronic lock gives you the opportunity to come up with a code that could be one of a possible 1 million. What's more is this safe comes with an anti-tamper auto lockout that comes into effect once three incorrect entries have been entered.
The 1.5 inch thick formed front door with and overall thickness of 4.75 inches adds that extra level of protection and the spring loaded locker works to keep your contents secure if the lock is tampered with.
With the ability to hold up to 24 long guns, and a range of adjustable shelves, this classic gun safe is one that will work hard for you.
The basic door organizer helps to keep your shot guns safe and accessible while the limited lifetime warranty gives you great peace of mind that should someone try to force entry into your safe, it will be replaced or repaired at no cost to you.
Winchester R19 Ranger Deluxe 1 Hour Fire Safe/24 Gun Safe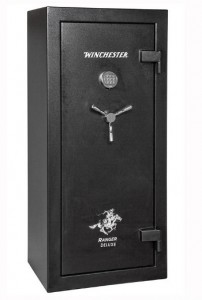 The Winchester deluxe gun safe is one of the very best gun safes in the market right now. Thanks to its ability to keep the contents safe from a fire of 1400° for up to one hour, your guns and assorted equipment will be kept secure.
The 12 gauge body construction makes other safes look positively weak, and the drill resistant hard plate will help to ensure those who shouldn't have access to your safe are kept away.
The 10 locking bolts make it even harder for intruders to get to your firearms and the 24 long gun capacity ensures you won't run out of room any time soon.
The four-way active bolt system means you have even more security than you would have if you purchased other similar safes on the market right now.
The fact that this safe has also been UL listed for burglary and lock standard shows just how strong, safe and reliable it is.
American Security SF5924 16 Gun 60 Minute Fire Resistant Safe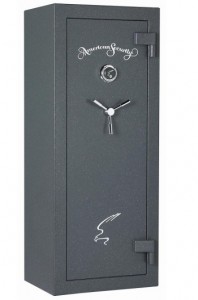 The American Security gun safe is an incredibly strong and secure safe that anyone would be proud to have in their home. The ¼ inch steel door comes with 3 layers of material that will insulate your firearms against fire and smoke and the optional electronic lock gives you even more protection should you need it.
With the ability to maintain and interior temperature of 350°F or less, even if a fire breaks out your firearms and accessories will not be affected for one hour. This feature will still hold its ground if the fire should reach a staggering 1200°F.
The UL listed Group 2 lock comes with a massive hard plate and two re-locking devices. This helps to add extra security and will ensure your firearms are a lot safer than they would otherwise be. The 14 huge 1 ½ inch bolts that come as part of the 4 way bolt work means anyone will have a tough time getting into your safe.
The adjustable interior shelving and e-z slide out interior means you will have easy access to all of your guns and the bass, black nickel or chrome finish ensures this great looking safe will sit nicely in any part of your home or office.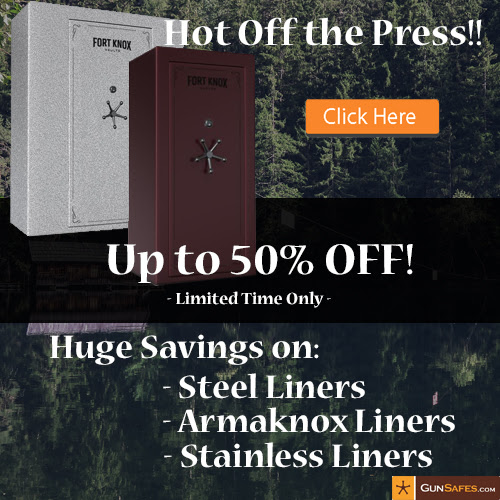 Additional Vault Review & Resources
The Truth About The Way Gun Safes Are Built. 
What is a Gun Safe?
A safe keeps your firing arms secure. Whether you own a pistol, rifle, or other property,safes allow you to know where your property is exactly when you need it. Top quality gun safes are designed to keep your property safe and keep guns out of reach of children or inexperienced users. The best safes are also designed to keep guns safe from theft or burglary, as well as environmental incidents such as fire or other damage.
Why Do We Need to Get the Best Gun Safe We Can?
It is all-important that you purchase the best safe you can. Proper safes should be made of the best materials and fit the make of your gun. It should also have the proper locking mechanism to prevent theft or misuse. In some states, a safe is required or the gun owner will be liable for any theft or accidents from the gun. A proper safe will prevent unauthorized use and protect your belongings. When looking for the best safe, you need to find one that will keep your belongings secure at all costs.Unprotected guns or unauthorized access can lead to physical injury or even accidental death. Even so, although it is important to keep a gun safe child-proof, you should not have a safe that is owner-proof. In the event that you need to access your gun quickly, the best safes are designed so that you can access your gun quickly and then return it to its safe place.
Important Features of a Quality Safe
When making an important purchase, you should know the top features to look for and how they measure up to other brands. Whether you are looking for a safe for your gun type, fire rate, or design, make sure all your needs covered. Assessing these factors when making your decision will help you find a quality safe for your money.
Types
It is important to understand some of the most common types of safes. This will help you make an informed decision. By understanding the pros and cons of the safes available for your gun type, you can choose the best storage system for your firearm.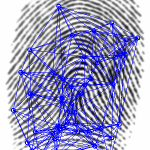 Fingerprint safes identify the gun owner by fingerprint only. This is a powerful way to keep your firearms in the right hands. With the best quality, you can input up to 30 fingerprints depending on who you want to give safe access to.
Fingerprint safes also tend to be a quick way to access your firearm. Modern Biometric technology allows this safe to be an effective alternative for authorizing access to your gun as soon as you need it. These safes are popular for all types of guns, including pistols and rifles.
Rifle safes are typically elongated to fit the shape of your gun. Many rifle safes have stackable features, as owners tend to own more than one rifle. Some rifle safes also give you the ability to hang your gun to prevent damage.
Pistol safes tend to be smaller to allow quick access to your handgun. Pistol safes are popular for easy storage and concealing if necessary. These safes tend to be lightweight and portable if the owner needs to move them.
Strongbox safes are popular because of the flexibility in storing these safes. Strongboxes may be mounted on other furniture or stored on shelves. These safes are for those who prefer their guns close at hand. Most jurisdictions have approved strongboxes as acceptable safes, but they are also useful for storing other valuables as well.
These safes are typically elongated to fit the exact make of a shotgun. These safes may take on the shape of a casket or vault for easy access to this firearm. You can also find key-less versions of this safe for quick access.
Electronic or Digital Access Safes
Electronic or digital safes typical have internal and external locking systems. These locks open easily with code password. Because the system relies on digital operating to keep it going, these safes often have back up batteries and indicators to tell you when the battery is low. These safes are popular for small handguns and shotguns.
Gun Vault Safes
Vault safes are some of the most popular safes for all gun types. Vault safes are designed after hollow storage safes that have been used to store money and other valuables for centuries. These vaults are typically premium and require code access set up by the owner.
The Fire Rating : What does it mean?
One of the most important features of a gun safe is whether it can keep your property safe from fire and other types of damage. Fire rate is the temperature (measured in degrees) that your safe can withstand during a fire. A good quality safe tends to be fire resistant up to 1200 degrees Fahrenheit. Safes often measure fire-rate by hours to degrees. For example, a top quality safe can last for 2 hours a 1400 degrees Fahrenheit without damage to the inside of the safe.
Locking Mechanism
The best safes should also have the locking mechanism that a gun owner is comfortable with. The right locking system will protect your gun from theft, but should give the owner reasonable access to the good when they need it.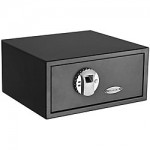 Biometric locking mechanisms are a preferred form of locking system. This locking system creates a security system based on human recognition using traits such as fingerprint, hand print, or retina recognition.
This locking system helps ensure that only authorized users have access to your property.
Read our Biometric article for more details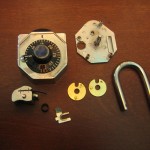 Combination locking safes give access based on numerical combination codes set by the owner.
These locking systems are powerful because the high number of combinations to choose from makes likelihood of intruders "cracking the code" extremely low.
Combination locks are also a familiar form of security that the owner can change when needed.
Dial locking mechanisms are systems that combine manual locks with combination codes. These locking systems are popular because they are a two-step system and tend to be reliable through the years. These locks have withstood the test of time and remain a popular lock system for your safe.
Most safes are categorized by quality of steel. Top gauge steel includes bullet-proof and fire-proof 12 gauge steel. Steel quality follows an alloy rating system. In other words, the lower the gauge number, the more heavy duty steel it contains.
For example, 7 gauge steel is among the highest quality available. Some safes are made from other materials such as sheet rock. It is recommended that if you choose a safe made from these types of materials, you sure ensure that it is installed properly.

What Warranty can I expect on the Best Safe?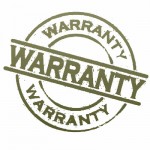 The best safes will have solid manufacturer warranty. Many safes have lifetime warranty for the length of time the purchaser owns the gun. Some safe manufacturer warranties are transferable, meaning whether you sell your gun or transfer ownership as a gift, the safe will remain under original warranty.
Other warranties may include 5 year warranty with the purchase of the safe, with the option to by extended warranties that range from nine to fifteen additional years. You can also get added warranties for the safe lock itself. Another important factor in warranty is that you will be able to register your safe warranty in the name of the owner.

How Much Should You Have To Pay?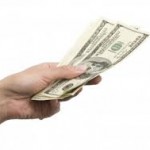 A safe is a valuable investment for your gun. Many safes are built to have a lifetime warranty. Since the best gun safes are an investment, you should choose the best safe based on all features and your gun type.
Good quality safes range from $200 for the smallest safes to over $3,000 for the highest grade steel. This investment will ensure that you can protect your belongings for years to come.