You have your handguns, rifles or other firearm collection. You use these tools to hunt, as a hobby or for protection purposes. Your asset is an extension of you which makes them Priceless and Pricey. Your gun is Priceless because they complete you and pricey because they are not cheap.
At all times, you should protect and store your assets safely. This means out of the reach of kids, burglars and prying eyes.
Your guns are an investment, similar to your car, real estate property, jewelries and other valuables. Keep them safe!
How do you keep your Guns Secure?
We suggest you get a quality gun safe that is made to secure your specific weapons. These gun safes, are specifically designed for this purpose and are much more than your standard cabinet.
With security in mind, you should not hesitate buying your very first gun safe (in some countries this is mandatory). We know it's not easy with so many choices on the market. And yes it's another investment for a gun or rifle owner, but it's a necessity you can't and shouldn't live without.
Yes, it's not cheap, but this kind of investment pays off and often is a lifetime purchase.
Price is always a critical factor and we understand that, so today's review is focused on great, easy to use and VERY AFFORDABLE gun safes under $1000.
You may be asking,
"What kind of protection should I and my guns get with that price value?"
It is possible to get quality products from the top gun safe manufactures if you have the right information handy. After analyzing various options on the market we have complied OUR TOP PICKS for the best Gun Safe under 1000 dollar. If you're ready, let's begin.
Let's start sorting out the facts from all the false sales claims and hyped. We'll be your guide and help you choose the best gun safes that include the best features WITHIN YOUR BUDGET.
We've reviewed several reputable gun safe makers on the market, and so you can look forward to an intelligent and well-researched preview of what to expect from your first gun safe.
Our Top Five Best Gun Safe Under 1000
Liberty Explorer
Liberty Explorer EX20-A is a top pick from us because of its amazing security features.
Its value, even at less than $900, can compete with high-end, high priced gun safes out there.
It is UL listed for safety and a rated residential safe, too. This comes from a reputable brand—Liberty, which is one of the best, if not the best gun safe maker today (browning safes may have an edge). It comes with a lifetime warranty, too.
Cannon S14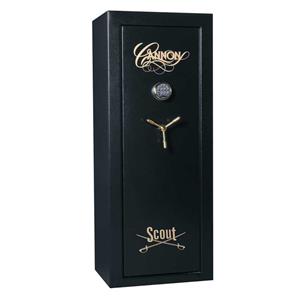 Cannon S14 is a tough gun safe you shouldn't dare miss! Its average pricing is $870+. It is 60 inches tall and 24 inches wide. It only weighs about 350 pounds.
It's trademarked by the Cannon Brand, which is known for producing quality safes through the years. It comes with good appearance yet rugged construction.
It comes with an internal power supply system, so if you were scouting for a great valued gun safe, you may consider the Cannon S14.
Stack-On FS-24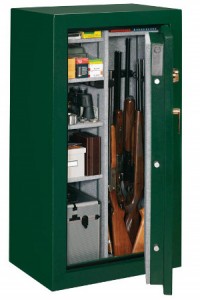 Stack-On FS-24-MG-C is another one to consider as the best gun safe at less than $1000 because it is DOJ compliant and ETL rated safe.
Store up to 24 long guns with its large capacity. It also comes with an organizer, where you can put small items.
It has barrel rest standoffs, available in black, green or brown.
It comes with a lockdown feature, which automatically closes it after three false code inputs.
Bighorn Classic Gun Safe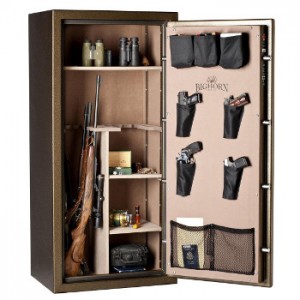 Bighorn is one of the top gun safe manufactures in the business. At $900, with the Bighorn classis you will enjoy a quality UL listed, Fire rated (30 minutes), Highly Durable safe for your money.
You can expect a Limited Lifetime warranty that covers Free repair or replacement in the event of an] burglary attack and Fire Damage.
This is a quality gun safe what delivers and in our opinion you won't be disappointed.
Steelwater 20 Gun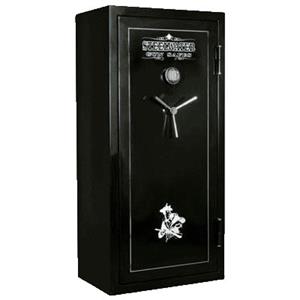 SteelWater gun safes are simple, functional, and delivers security without too much flash. At $800, the Steelwater 20 Gun safe delivers a 45 minute @ 1550°F fire rating, UL list and has a capacity of 12 – 16 long guns.
The safe design is simple but very durable. For this price point this safe delivers a ton of value. If you are look for a 12 – 16 long gun safe. This might be the safe for you.
Conclusion: Things to Consider when searching for the Best Gun Safe under 1000.
Fire Rating and time. It should average to at least 1200 degrees F and can hold on at least one-hour in cases on house fires.
Safe capacity and fit. It should be able to accommodate the number of guns you own. In other cases, choose the one built for the type of firearm you have: pistol, long guns…
Material and Build. Standard must be: The body should be made of pure steel, at least 12-gauge.
Bonus Deals: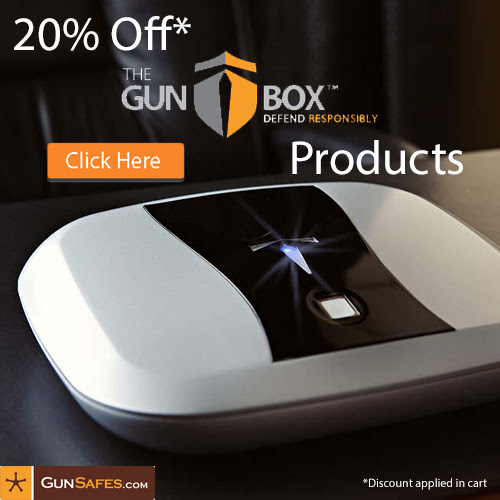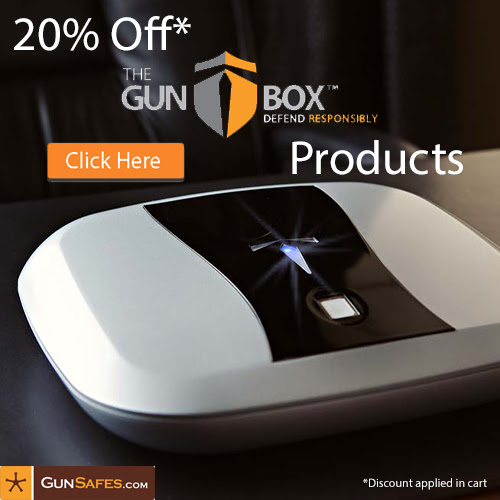 Thanks for visiting www.bestgunsafereview.com, if you liked this article please use our social buttons to give us the thumbs up.



Related Post