Being a responsible gun owner, you do not just keep a gun in your closet, drawer or kitchen cabinet, would you? For safety, it must be in a safe and secured place, where children won't have access to and thieves won't get a sight of. In terms of Fortress safes, however, certain factors should be considered.
Peace of mind is one thing and security is another. If you were buying a Fortress gun safe, would you get both? Let's see and dig deeper before you decide.
The Maker Overview
It's a private and local security company headquartered in Grace, Idaho. Not much detail  information about the company beginnings have been shared. However, the company has proven to be reputable based on the service and wide array of products for home security, mobile security, pistol security and heavy-duty gun cabinets it offers.
The company claims to offer the future of security products, as they keep on improving based from what consumers need. Fortress was the first-ever to produce a cabled cash cabinet or box as well as the first mobile safe that comes with organization functionality.
Fortress' main mission is to provide only user-friendly and high-end security products, so you may notice that their prices are far higher than what their competitors offer. They also produced the first home safe that works with a programmable interior light and alarm.
In addition, they are the only ones in the North American Region to launch security with extra diversion products. It is understood that this company is concerned of value aside from safety and security as shown in their programmable dial lock and dual key and cash box offers.
The Benefits of a Fortress Gun Safe
Fortress safes are resilient, as each product is conceptualized, designed and made to protect and to keep your valuable investment in a safe place. They are known innovative and trendy, as the company keeps launching and producing new products occasionally. Despite changes and improvements, Fortress keeps it main mission to provide only high quality and durable products to its wide customer network.
When designing a safe, Fortress sets the bar high as they keep on focusing what the main purpose of the product is. They concentrate on the functionality of every safe and always see to it that it meets user demands and needs. In addition, they do not only innovate in the design but also to build better products.
Fortress offers cash boxes, mobile safes and home safes that are theft deterrent and secured. If you don't want to replace a lost or stolen gun, you may want to consider buying a safe to protect your pistols and firearms better than what other safes out there could do.

It offers guns safes that are equipped with a recessed door, notched-bolt and steel bolts to protect your guns from theft. Another benefit worth mentioning is that their product come with fire-resistant materials to keep your items safe for up to 1350 degrees F for one and a half hour.
Simplicity in design makes things even easier. Fortress safes come with electronic programmable locks and door organizer. All their products are also backed up with guarantee, so no worries!
The Selection
1. The Quick Look
a. Advanced-comes with 2+ bolts, solid steel and complex lock and DOJ compliant

b. High-has solid steel, notch bolts, titanium bolts and DOJ compliant

c. Extreme- also available in executive safes, re-locker bolts, titanium bolts, jumbo bolts and all DOJ compliant
3-Gun Cabinet
Lifetime attack warranty
10-Year Fortress Warranty
Comes with a key lock
Heavy-gauge and resilient steel door and wall
Solid and pure steel bolts
Door shelf organizers for other items including documents and jewelries
Heavy-duty body
Security lever key
Space-saving slender design is suitable even for closets and bedrooms
5-Gun Cabinet
Solid steel bolts
Lever key
Heavy duty doors and walls
Slender design
Lifetime attack warranty
10-Year Fortress Warranty
Lifetime Attack Warranty
Door shelf organizers
One-year satisfaction guarantee

Cabled Pistol Safe
Comes with a dial lock
Reinforced, thicker cable
Quik Lok Technology
10-year warranty
Lifetime Attack Warranty
Optimum pistol security

One-year satisfaction guarantee



Pistol Safe
Comes with a keypad lock
Drop down and spring loaded door for quiet access
Fast and quiet key pad
10-year warranty
Lifetime Attack Warranty
Optimum pistol security
One-year satisfaction guarantee
14-Gun Fire Safe
Six-large, one-inch steel bolts
Emergency access override key included
Adjustable door shelf included
Bolt-down kit
Adjustable electronic lock
Recessed door
Thick one-inch fire door
Fire resistant, can withstand up to 1200 degrees Fahrenheit in forty minutes
10-year warranty
Lifetime Attack Warranty
Weight: 280 lbs.
Dimensions: 20″w x 60″h x 18″d
18-Gun Fire Safe
Six-large, one-inch steel bolts
Emergency access override key included
Adjustable electronic lock
Bolt down kit
Door organizer
Adjustable shelves
Fire protection to up to 1200 degree F for forty minutes
Recessed door
Weight: 320 pounds
Dimensions: 24 inches (Width) x 60 inches (Height) x 20 inch (Depth)Lifetime Attack Warranty
Should You Get a Fortress Gun Cabinet or Safe?
A quality safe should work as the owner expects it to, and we find Fortress safes to keep up the marks. Upon scouring online reviews from authority sites and forums, these gun cabinets prove satisfying for the majority of reviewers and customers, garnering an average of 4.5 out of 5 in feedback scores.
In terms of safety and security, Fortress keeps on improving to bring innovative and quality to their customers while at the same time never miss on functionality, user-friendly and space-saving features. Overall, Fortress safes can be worth your next safe purchase.
Bonus Deals: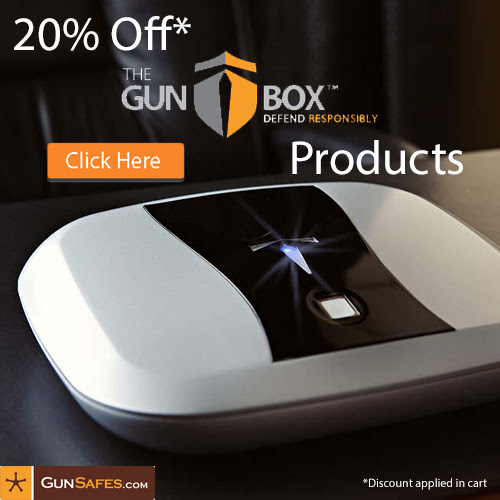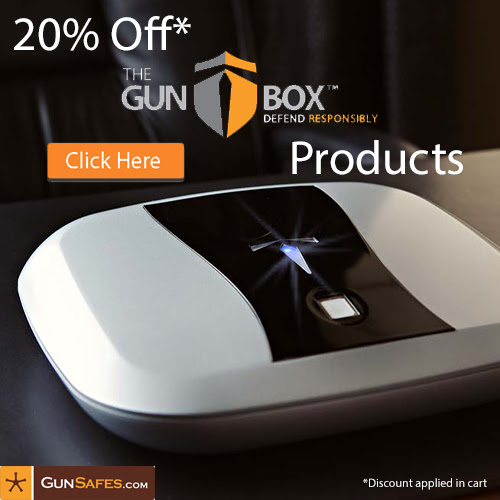 Thanks for visiting www.bestgunsafereview.com, if you liked this article please use our social buttons to give us the thumbs up.



Related Post