In our last post we looked at some of the Top 3 Best Gun Safe Dehumidifier on the market. Today we shift gears to floor safes and narrow the field to our top 3 picks.
If you're interested in buying a floor safe, chances are you're looking for a new way to keep your firearms and other valuables safe. Floor safes are ideal if you don't have a lot of room, or you simply want to keep your safe out of sight.
There are a lot of different floor safes available, but this article reviews three of the best floor safes we think you can buy.
American Security B2200 Safe – Square Door Floor Safe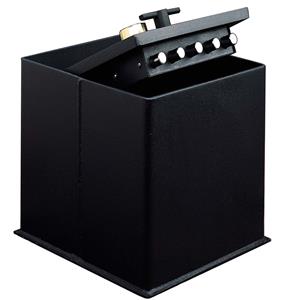 The American Security B2200 Safe is ideal if you want to buy a safe without spending too much money on one. Once your new safe has been stored in a concrete floor, you can be sure that it will work very well for you. With one million possible combinations for you to think of, and a 3M Lexan escutcheon plate, this safe both looks and plays the part.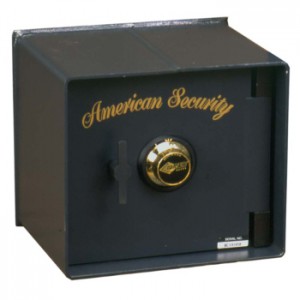 The spring loaded re-locking device is a feature you're sure to love as it will work as soon as it detects someone trying to break in. this adds an extra level of security and gives you a little more peace of mind.
Dimensions
With the following dimensions: 12 ¾ x 14 1/8 x 17 Inches (H, W, D) this isn't the biggest safe, but there certainly is plenty of room for you to store your firearms and your valuables. This safe comes with one sliding shelf provided you buy the double wide model.
If you purchase the triple wide model you'll get two sliding shelves. These shelves are absolutely ideal if you have a range of storage needs and you occasionally need to alter the contents of the safe.
A Perfect Fit
The heavy duty dead bar that can be found towards the rear of the safe ensures the American Security B2200 safe cannot be opened from the back, what's more is the safe comes with interchangeable and removable doors which made them ideal if you want to upgrade or alter the safe for any reason.
What's more is the door on the safe has been made to fit it perfectly, which reduces the possibility of someone breaking in.
If you want security and peace of mind, the American Security B2200 safe could well be the one for you.
Hollon B3500 23″D Floor Safe w/ Dial Lock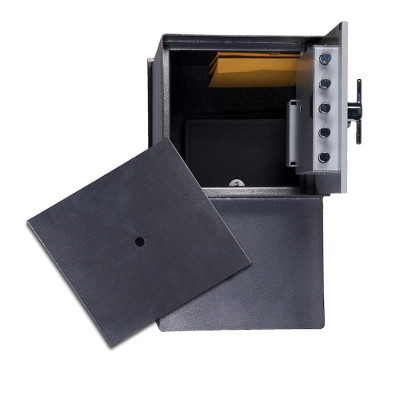 The Hollon B3500 safe comes with a ¼ inch thick body and ½ inch thick steel door that gives you perfect protection when you need it the most. If you want to store your valuables at home, but you're not sure where to place your safe, an in floor safe may just be ideal. The air-spring bar makes opening the door very easily, but you will of course need to use the right combination to get in.
The 5 chrome plated steel locking bolts give you that extra touch of security as you know they will all need to be unlocked in order for anyone to reach the contents of the safe. The fact that they are made from solid steel gives you that extra level of protection so you can relax knowing your valuables are secure.
Dimensions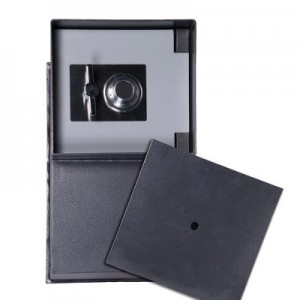 With dimensions of: 13 ½ x 23 ½ x 18 inches (W, D, H), the Hollon B3500 safe is a good size and certainly big enough to store your valuables. You won't have the room to store a lot of different items, but there should be sufficient space to store what you need.
Lifetime Fire Guarantee
The lifetime fire guarantee that comes with this safe as standard means it will be replaced should it become damaged because of a fire. This gives you a little more peace of mind, knowing that should the worst happen, you will be protected.
The drill resistant hard plate is there to ensure that no matter how hard a potential intruder drills, they will not reach the contents of your safe.
What's more is the UL listed group 2 lock also comes with a re-locker so you can further be protected against potential theft.
Sentry 7250 Floor Safe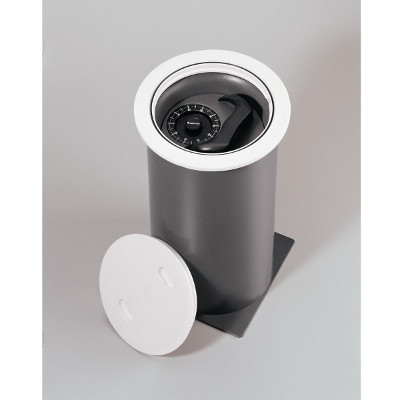 With its unique shape and die cast aluminium door, the Sentry 7250 Floor Safe is perhaps one of the cheapest yet reliable safes on the market right now. Not all safes have to be rectangular or box-shaped in order to store your valuables, the can in fact be cylindrical. The four number combination lock is ideal if you want quick access, and the contoured handle design makes the lock easy to get to.
Easy Floor Installation
With easy floor installation, you don't have to worry about not placing this safe into a concrete floor as it can also be installed into wood. This makes the Sentry 7250 Floor Safe suitable for more floors as opposed to some other safes that are just suitable for placing in concrete. The protective steel cover ensures the lock is safe from prying eyes and just gives it that extra level of protection you need. Before you purchase this in floor safe you will have to state whether it is going to be installed in concrete or wood.
The double locking bolts give your valuables a little more security and the 12 gauge steel body will work hard to keep all of your valuables safe.
Waterproof
Because the Sentry 7250 Floor Safe is waterproof, you won't have to worry about potential flooding or even a leak springing up somewhere. This means no matter what you place in your safe, everything will be kept dry and secure.
Dimensions
With exterior dimensions of 9.56 x 15.72 inches (W, D) this safe is quite a small one, but may be perfect for a small firearm and some other valuables. Because this safe is small, chances are it will go undetected. This means it's perfect if you want to reach your firearm quickly should someone break in. The size also makes this safe perfect if you don't have much room to store your valuables, or you simply want to keep your safe out of sight.
Bonus Deals: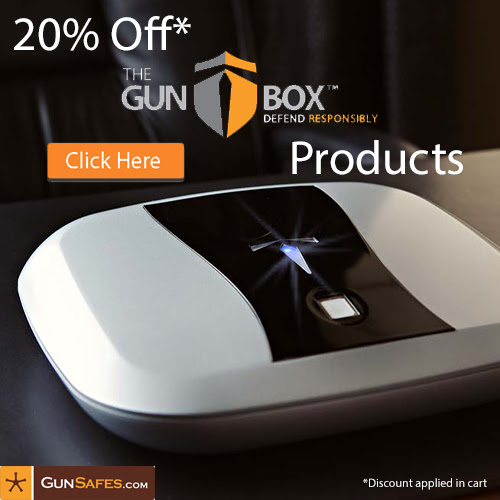 Thanks for visiting www.bestgunsafereview.com, if you liked this article please use our social buttons to give us the thumbs up.



Related Post